Celebrating 30 Years of Faithfulness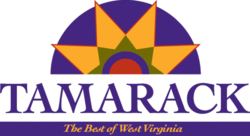 On Sunday, June 26th our church service will be held in the Tamarack Ballroom at 11:30AM. All are invited to attend as we celebrate "30 Years of Faithfulness" as Pastor Larry Halsey retires. A buffet is provided at no cost, but you must sign-up (RSVP) in the foyer or by contacting the church office by June 19th to attend this special occasion. There will be a table for cards and appreciation for the Halseys at the celebration.
Flood Relief
As we anticipate a great day of celebration and fellowship this Sunday at Tamarack, you may be wondering how you can support local flood relief efforts in a practical way. The following items are being collected to aid affected families:
Diapers (any size)
Baby Wipes
Clorox Wipes
Bleach
Snacks
Bottled Water
Blankets
Clothing
If you would like to bring any of these items with you, we will be collecting them on Sunday at Tamarack for delivery early next week.